Pastor James C. Marable, M. Div.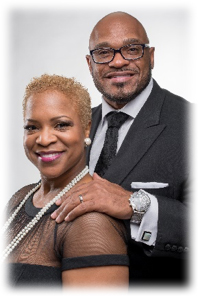 As a Divinely empowered servant who is transforming the lives of many, God has ordained a man after His own heart—Pastor James C. Marable. He has been preaching and teaching the Gospel for thirty-six years with passion, purpose, and power.

A native of Boston, Georgia, He is currently serving in his twenty-fifth (25th) year as a Pastor/Teacher of Bethel Baptist Church located in Barnesville, Georgia. The Bethel Church has experienced tremendous growth since his arrival. This increase can be attributed to an intentional focus on the Bible teaching/preaching and the blending of traditional and contemporary worship styles that meet the needs of a multi-generational congregation. His visionary leadership came to the forefront in 2001 when the church successfully completed a half million-dollar renovation project. Pastor Marable has always had a serious concern for the youth and marginalized constituents within the African American community. In 2002, this passion led him to organize the Loving Hands Community Development Corporation with 501© 3 status. Consequently, this CDC's vision focuses on the educational needs of the community by providing GED and job interview training, computer literacy classes and a youth development program that has been recognized by the Georgia Department of Education as a 21st Century Community Learning Center site. Loving Hands is currently serving as a contractor for the Georgia Department of Human Services/Division of Family and Children Services after-school care grant that offers services to students age 5-17. It is also partnering with Morehouse School of Medicine as a site to host HIV awareness training for youth ages 13-17.

Marable has consistently sought out ways to increase the assets of the congregation he leads and in 2004, led the church in purchasing 23 acres of land for future growth. The mortgage on this land was paid off in five (5) short years!

Pastor Marable believes that ministry should extend beyond the walls of the church. Thus, has strong ties with community and civic organizations. He is a member of the NAACP and Kappa Alpha Psi Fraternity, Inc. as well as the founder and organizer of the Community Back to School Blast—an event that takes place prior to each school year to lift up prayer and provide free school supplies to the youth of the community.
Pastor Marable is noted for his ability to exegete the Word of God from the original Hebrew and Greek languages into a relevant hermeneutic for his hearers. As he ministers in churches and conferences throughout the Southeastern United States, Marable's vision is to motivate people to reach their fullest potential in Christ! Among preachers and pastors, Pastor Marable is known as a "Preacher's Preacher." Others seek his counsel. Thus, he has nine (9) sons and daughters in the ministry. God has also used this Man of God to author three mini-books: Spiritual Warfare, Nine Gifts of the Holy Spirit, and Standing on the Promises of God. Currently, he is working on his first major book, No Limit Living: Moving beyond Barriers and Boundaries.
Marable received his Bachelor of Science degree in Philosophy and Religion from Florida A & M University, Tallahassee, Florida and a Master of Divinity degree, with honors, in Pastoral Care and Counseling from The Morehouse School of Religion (ITC) in Atlanta, Georgia. He is married to his best friend, Melba and is the proud father of two sons, John and Maurice, who are attending college in Georgia.
Pastor Marable truly operates under the Holy Spirit's anointing and possesses his own unique style of ministry – one that is current, relevant, and is cross-generational. God has blessed him to be able to provide families the word of faith that will change their lives forever!